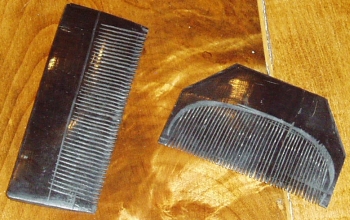 Use these fine combs for keeping knots and nits out of your hair while at home or in your travels. Two sizes, Small 3" wide by 1-3/4", Large 3-1/2" wide by 1-1/2". $5.00 each.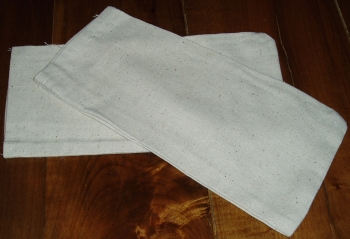 We currently have on hand a supply of osnabrig ration bags that are great for foodstuffs and other items. These bags measure 5" wide by 10" tall and have a hemmed opening. $0.75 each.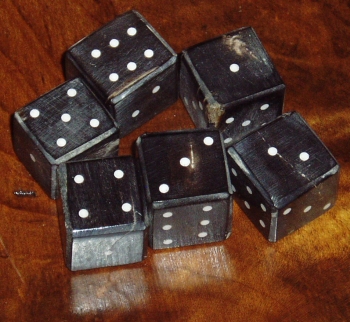 If you're into dicing and other gambols we have buffalo horn dice they measure a little larger than 1/2" x 1/2" x 1/2", $1.00 each.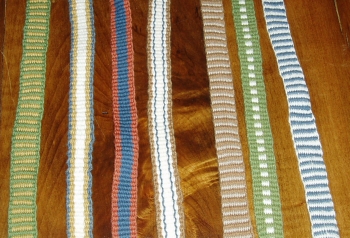 We are now offering hand-woven tapes made of 100% cotton by Ms. Janna. These are woven on an tape loom copied from an 18th century original. These tapes were used for everything from binding to garters, horn straps, hat bands and more. Please contact for sizes and colors, custom made tapes are also available. $15.00 each.